Dear Subscriber,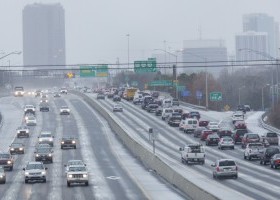 Due to today's wintry precipitation and resulting icy conditions in most local areas, the delivery of The Virginian-Pilot in your area might be delayed tomorrow morning, March 4. We will do our best to get the newspaper to you as soon as possible. We do expect that all deliveries will take place.
You can always access the electronic replica version of The Virginian-Pilot, ePilot, at any time and visit PilotOnline.com for weather updates, traffic news, closings and other information. As a subscriber, this is all included in your subscription. If you have not done so yet, you will need to activate your Pilot membership for complete access to the entire suite of Pilot Online products. You can start that process by clicking here.
Thank you for your loyalty to the top news, information, entertainment and savings resource in Hampton Roads.
The Virginian-Pilot
Photo courtesy of Bill Tiernan | The Virginian-Pilot