The Virginian-Pilot produces the hardest-hitting and most thorough journalism in Virginia, while also delivering Hampton Roads' most valuable consumer information and coupons. Now we're adding more ways to take advantage of this wealth of information and savings, bundled in packages that fit your daily life.
From the Publisher: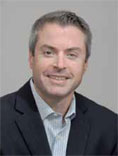 For nearly 150 years, The Virginian-Pilot has been covering and serving the vibrant communities of Hampton Roads. As our region has grown and changed, so has The Pilot.
Our next change will begin on Thursday, September 26, when we will implement a new membership model which will require subscriptions for unlimited access to our journalism and content online.
Current subscribers to The Virginian-Pilot will receive membership and full access to our digital content as part of their existing subscriptions, at no additional charge.
For nonsubscribers, we will allow some sampling of our content on a monthly basis, with a system that will require membership to gain access to our digital content after a certain number of articles are read. Some sections of our websites will remain freely available, including home pages, obituaries, and online marketplaces for jobs, autos, and real estate.
Please visit HamptonRoads.com/membership to learn more about our membership offerings. If you have additional questions please email us at questions@pilotonline.com.
Thank you for making us the No. 1 source of local news and information in Hampton Roads. Please know that we are working hard to ensure that we are well positioned to serve this region for another 150 years.
Sincerely,
David Mele
Publisher, The Virginian-Pilot & President, Pilot Media