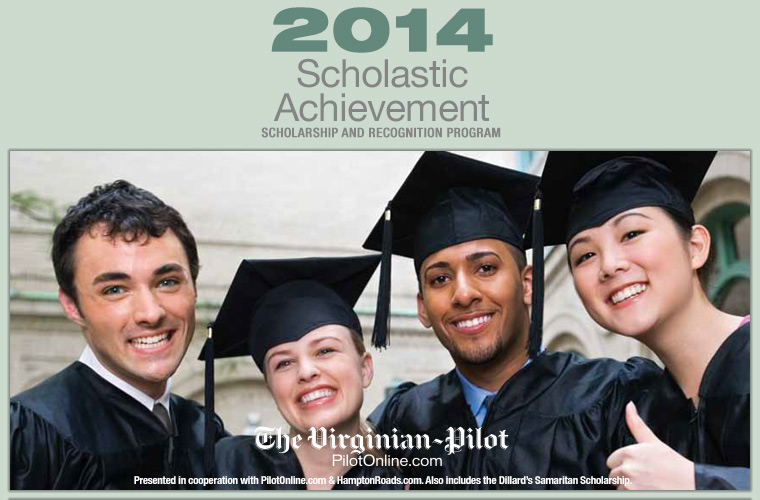 The Virginian-Pilot recognizes top academic achievers in our community by publishing a special Scholastic Achievement section as a part of our Virginian-Pilot Scholastic Achievement Scholarship and Recognition Program. Area high schools nominate their scholastic team of sophomores, juniors and seniors for recognition based on academic excellence, leadership and service.
2014 SCHOLARSHIP AND RECOGNITION PROGRAM DETAILS
If your high school would like to participate in our 2014 Scholastic Achievement program, please review the details below.
Important Dates
February 9, 2014 - Scholastic Achievement online application is open for submissions.
March 10, 2014 - Online applications, scholarship dossiers, and Dillard's Samaritan essays are due. All senior photos are due at The Virginian-Pilot.
April 24, 2014 - Interviews with Judges
May 24, 2014 - Scholastic Achievement section publishes in The Virginian-Pilot