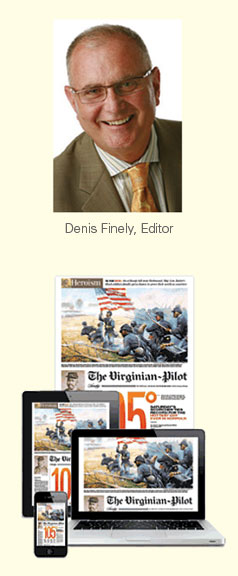 The Virginian-Pilot was recognized as the state's best large newspaper at the Virginia Press Association's annual meeting here Saturday.
The newspaper has won the VPA sweepstakes award 28 times in the 34 years it's been given and has tied for the award once. The Pilot competed in a field of seven, major-market daily newspapers with a circulation of 70,000 or more. It was judged on art, photography, writing, presentation and multimedia.
"Winning the VPA sweepstakes award never gets old," Pilot Editor Denis Finley wrote in an email. "It's especially gratifying given the competition, which includes The Washington Post. It gives me great pleasure to know that every day our readers hold in their hands the best newspaper in the commonwealth."