On Monday, 2/10, president and publisher David Mele announced that AltDaily.com is "now part of the Pilot Media family."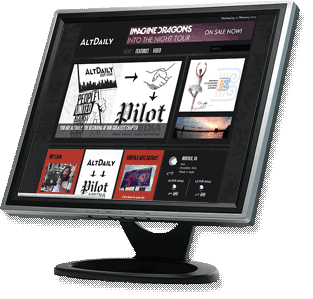 AltDaily was founded by Hannah Serrano and Jesse Scaccia in 2008, and has since established an impressive presence in the local media landscape as an alternative voice for news, arts and culture in Hampton Roads.
Mele stated that, "our core purpose is to inform, inspire, and improve the communities we serve and this aligns with the mission AltDaily has pursued. AltDaily finds ways to use the tools of journalism to build community, fosters a spirit of civic engagement, highlights what makes our culture beautiful and unique, and provides an outlet for a diverse set of community voices to be heard."
"AltDaily will expand our digital network of sites and increase our digital audience, display advertising inventory and revenue. It will also expand our social media footprint, with AltDaily having more than 9,500 Facebook and 4,200 Twitter followers."
"We are impressed by what AltDaily has accomplished to date and excited about its potential for continued growth and impact as part of Pilot Media," added Mele.