THE VIRGINIAN-PILOT JOY FUND - Celebrating decades of delivering joy with toys
A new toy is such a small thing, unless you've never had one. Last year The Joy Fund bought toys for over 10,000 children.
The Virginian-Pilot Joy Fund is a non-profit organization that raises monetary donations from the community to purchase new toys for local children who may not receive a single toy during the holiday season.
In partnership with The Salvation Army, local families in need are identified and invited to personally select toys for their children so that no child in the Hampton Roads area goes without a gift.
All administrative expenses are paid for by The Virginian-Pilot -- every penny donated to The Joy Fund purchases toys for the children.
The Joy Fund Is Born
Following an encounter with a new mother and her hungry children in Ocean View, Thomas Hanes, The Ledger-Star managing editor, and his wife Kathryn felt compelled to carry food to the woman and her family. Word spread of the mother in distress and of other families trying to cope during The Great Depression.
People in the community began donating food, toys, clothing and cash. All day Christmas Eve, volunteers loaded their cars and delivered baskets into the wee hours of Christmas Day. The newspaper covered all the expenses so that every penny benefited the families, as it still does today. And thus, The Joy Fund was born.
Many thanks to our sponsors, the players, coaches and Virginia Weslyan for a successful Inaugural Joy Fund All Star Classic on Sunday, March 26th. We raised over $10,000 for the Joy Fund and had fun doing so. Stay tuned for upcoming events and opportunities.

*Top photo by Jossan Urban Photography, bottom photos by Vicki Cronos.
Sign Up for Joyfund Updates
SPECIAL PURCHASES
Buy these items and support The Joy Fund:

The Virginian-Pilot Offices:
150 W. Brambleton, Norfolk - or - 157 N. Main St., Suite B, Suffolk - or - 5429 Greenwich Rd., Virginia Beach
Supporting Our Community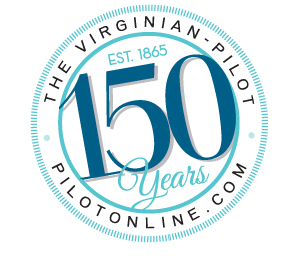 Pilot Media (The Virginian-Pilot, PilotOnline.com, Pilot Targeted Media) has been serving the community for 150 years. Our mission is to inform, inspire and improve the communities in which we serve. The Virginian-Pilot showcases local and national news pertinent to the Hampton Roads area. One of the first newspaper websites, PilotOnline.com, alerts our users of late breaking news as it happens. Our new city websites keep residents informed of local news and events specific to their community. Pilot Targeted Media reaches our diverse population, from the military to business decision-makers in print and online. As a corporate citizen, we champion causes that make people's lives better including sponsorship of several youth-focused programs such as The Joy Fund, Scholastic Achievement and the Spelling Bee.